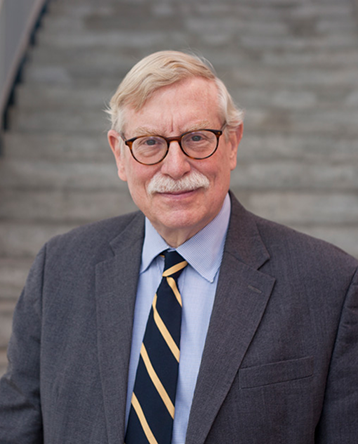 William B. Bonvillian is a lecturer at MIT and senior director for special projects at MIT's Office of Open Learning, leading research projects on workforce education and technology issues. From 2006 until 2017, he was director of MIT's Washington Office, supporting MIT's longstanding role in science policy at the national level. He served as an advisor to MIT's major cross-campus national policy initiatives on advanced manufacturing, energy technology, life science convergence, and online education. He was an MIT representative to the President Obama's industry-university Advanced Manufacturing Partnership (AMP), which formed U.S. manufacturing policies in the 2011-2016 period. He teaches courses on innovation systems and science and technology policy at MIT in the and Science Technology and Society and Political Science Departments. Previously, he worked for more than 15 years on science and innovation issues as a senior advisor in the U.S. Senate, and earlier was a deputy assistant secretary of transportation.
He is coauthor of five books on technology and workforce policy: Workforce Education – A New Roadmap (MIT Press 2021), The DARPA Model for Transformative Technologies (Open Book Publishers 2020), Advanced Manufacturing – The New American Innovation Policies (MIT Press 2018), Technological Innovation in Legacy Sectors (Oxford University Press 2015), and Structuring an Energy Technology Revolution (MIT Press 2009). His monograph, Industrial Innovation Policy in the United States was published by Annals of Science and Technology Policy in 2022. His new book, Foundations of Science and Technology Policy, will be published by MIT Press in 2024. He has written more than 50 articles and chapters and spoken extensively about science, technology, and innovation policy.
He serves on the National Academies of Sciences Board on Materials and Manufacturing and its standing committee for its Innovation Policy Forum and has served on nine other NAS committees. He chaired the standing Committee on Science and Engineering Policy at the American Association for the Advancement of Science (AAAS) from 2017-2021 and serves on the board of the Information Technology and Innovation Foundation. He is a member of the Babbage Forum at the Institute for Manufacturing at Cambridge University and the Polaris Council advising the U.S. Government Accountability Office (GAO) on science policy. He was named an AAAS Fellow in 2011 and was awarded IEEE's public service award in 2007. He has degrees from Columbia University, its law school, and Yale University.